Infectious Diseases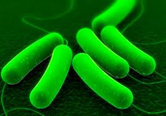 The existing NIHR HIC Viral Hepatitis theme has been extended to take advantage of strategic opportunities for collaboration, impact, and benefit, and to build on a range of existing NIHR, NHS, and Public Health England (PHE) investments.
Aims of the NIHR HIC
This NIHR HIC theme is focussing on infectious diseases of particular relevance to NHS infection control and PHE strategy, with a focus on sepsis and anti-microbial resistance, including E. coli, K. pneumoniae, S. aureus, Tuberculosis, Pseudomonas aeruginosa, and C. difficile.
Of initial interest is E. Coli infections and the antibiotic prescribing practice to inpatients, at the NHS Acute Trusts involved to help enable research and improve clinical practice in this area. A better understanding of the relationship between antibiotic use and resistance is key.
Lead centres:
Oxford University Hospitals NHS Foundation Trust
Guy's & St Thomas' Hospital NHS Foundation Trust
Cambridge University Hospitals NHS Foundation Trust
Imperial College Healthcare NHS Trust
University College London Hospitals NHS Foundation Trust
Digital Alerting for Sepsis (DiAlS)
The NIHR HIC are supporting a new study to review the impact of a digital alert system to monitor patients with sepsis at NHS hospitals. The Digital Alerting for Sepsis (DiAlS) project sets out to explore "How effective is the introduction of digital alerts in terms of improving outcomes of patients with sepsis?" with four key objectives:
Map the digital alerts currently in use in multiple UK hospitals to identify patients at risk of having sepsis
Evaluate the impact of digital alerts on outcomes for patients at risk of sepsis
Explore the implementation of digital alerts across contexts and the impact of these on digital alert performance.
Make recommendations on the effectiveness of different digital alerts and the most effective method of implementation.
A full summary of the Digital Alerting for Sepsis (DiAlS) project is available here.
The research is led by the Global Digital Health unit based in the School of Public Health at Imperial College London. The team will collaborate with the Oxford University NHS trust, Chelsea and Westminster NHS Trust, University College London, Reading and Berkshire NHS Trust, and the University of Cardiff, and is supported by the UK Sepsis trust and the NIHR HIC.