Viral Hepatitis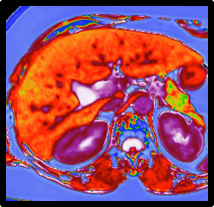 Hepatitis is commonly caused by viral infections that cause inflammation or swelling of the liver. There are four viruses that commonly infect the liver; hepatitis A, B, C and E. Hepatitis D is also well recognised, but only occurs in people that are already infected with hepatitis B.
Hepatitis A and E typically cause acute (short-term) infection and although patients are often unwell at the time, these viruses do not generally persist long-term. In contrast both hepatitis B and C may cause a silent infection for many years, and are often only diagnosed once liver disease is well advanced.
This NIHR HIC theme is focusing on hepatitis B/D, C, and E. Each of these infections brings different challenges to clinicians and researchers in the UK. The epidemiology and risk factors for hepatitis E are very poorly understood in the UK. For hepatitis B the key questions are the factors that predict response to drug treatment, and the role of hepatitis D co-infection. For hepatitis C, treatment has recently undergone a revolution, with many new and effective – but expensive – drugs available to treat patients. Even so, some patients with hepatitis C fail to respond to the newest drugs, and in this theme we will collect data on the outcomes of treatment in these patients.
The NIHR HIC Viral Hepatitis Theme has developed a database of anonymised clinical data:
to address important questions related to clinical outcomes in viral hepatitis
to share clinical data to demonstrate its usefulness in clinical research
The database has been fully reviewed by the National Research Ethics Service.
Further Information
Lead centre
Oxford University Hospitals NHS Foundation Trust
| Name | Position | Organisation |
| --- | --- | --- |
| Ellie Barnes | Chief Investigator | Oxford University Hospitals |
| Philippa Matthews | Clinical co-Lead | The Crick, UCL and Oxford University |
| Willian Gelson | Local Investigator | Cambridge University Hospitals |
| Graham Cooke | Local Investigator | Imperial College Healthcare |
| Stephen Ryder | Local Investigator | Nottingham University Hospitals |
| Alexander Stockdale | Local Investigator | Royal Liverpool and Broadgreen University Hospitals |
| Eleni Nastouli | Local Investigator | University College London Hospitals |
| Ahmed Elsharkawy | Local Investigator | University Hospitals Birmingham |
| Salim Khakoo | Local Investigator | University Hospital Southampton |
| William Bernal | Local Investigator | Kings College Hospital |
| Tingyan Wang | Data Analyst | Oxford University Hospitals and Oxford University |
For research queries please contact Professor Ellie Barnes via orh-tr.nihrhic@nhs.net .
Publications
Electronic Health Informatics Data To Describe Clearance Dynamics of Hepatitis B Surface Antigen (HBsAg) and e Antigen (HBeAg) in Chronic Hepatitis B Virus Infection available on the American Society for Microbiology (MBio) website.
This study on HBsAg and HBeAg clearance dynamics demonstrated that these markers may contribute to prognostication and patient-stratified care, and provide a foundation for advancing insights into mechanisms of disease control.
Bimodal distribution and set point HBV DNA viral loads in chronic infection: retrospective analysis of cohorts from the UK and South Africa available on Wellcome Open Research.
This study shows a bimodal viral load distribution in chronic HBV infection, unlike the skewed normal distributions seen in chronic HCV and HIV infection, and provides evidence of a virological set point in untreated patients.
National Institute for Health Research Health Informatics Collaborative: development of a pipeline to collate electronic clinical data for viral hepatitis research. An overview of the paper can be found on the NIHR Oxford BRC website; full paper can be found on the BMJ Health and Care Informatics website.
This paper presents a comprehensive methodology for the development and validation of a new data collection and management pipeline, and demonstrates that routinely collected clinical data captured in electronic patient record (EPR) systems across multiple sites can be collated, integrated, and made available for translational research.
Longitudinal Analysis of the Utility of Liver Biochemistry as Prognostic Markers in Hospitalized Patients With Corona Virus Disease 2019 available at Hepatology Communications.
This study reports liver biochemistry is commonly deranged in hospitalised patients with COVID-19 in a UK population and shows that baseline hypoalbuminemia and rising ALP over time could be prognostic markers for death, with comparisons to a matched group without COVID-19.
Hepatitis B virus (HBV) viral load, liver and renal function in adults treated with tenofovir disoproxil fumarate (TDF) vs. untreated: a retrospective longitudinal UK cohort study available at BMC Infectious Diseases.
In a comparison of tenofovir disoproxil fumarate (TDF)-treated vs. untreated patients, this study reported variable ethnicity distributions across the two groups, and some evidence for liver fibrosis progression in the untreated group, which warrants a need for further evidence for expanded treatment.
Impact of the COVID-19 pandemic on routine surveillance for adults with chronic hepatitis B virus (HBV) infection in the UK available at Wellcome Open Research.
This study investigated service disruptions on routine surveillance of hepatitis B patients during COVID-19 pandemic, revealing that reduction in rates of surveillance closely track COVID-19 incidence and periods of population lock-down.
Cohort Profile: National Institute for Health Research Health Informatics Collaborative: Hepatitis B Virus (NIHR HIC HBV) Research Dataset available at International Journal of Epidemiology (IJE)
This profile for the first time presents a national multi-site large HBV cohort of >6000 individuals with diverse ethnicities using routinely collected clinical data from secondary care in the UK, and a large majority of patients in the cohort had longitudinal measurements of relevant laboratory parameters, providing promising opportunities for translational research.