Viral Hepatitis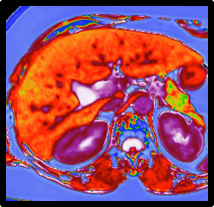 Hepatitis is commonly caused by viral infections that cause inflammation or swelling of the liver. There are four viruses that commonly infect the liver; hepatitis A, B, C and E. Hepatitis D is also well recognised, but only occurs in people that are already infected with hepatitis B.
Hepatitis A and E typically cause acute (short-term) infection and although patients are often unwell at the time, these viruses do not generally persist long-term. In contrast both hepatitis B and C may cause a silent infection for many years, and are often only diagnosed once liver disease is well advanced.
This NIHR HIC theme is focusing on hepatitis B/D, C, and E. Each of these infections brings different challenges to clinicians and researchers in the UK. The epidemiology and risk factors for hepatitis E are very poorly understood in the UK. For hepatitis B the key questions are the factors that predict response to drug treatment, and the role of hepatitis D co-infection. For hepatitis C, treatment has recently undergone a revolution, with many new and effective – but expensive – drugs available to treat patients. Even so, some patients with hepatitis C fail to respond to the newest drugs, and in this theme we will collect data on the outcomes of treatment in these patients.
The NIHR HIC Viral Hepatitis Theme has developed a database of anonymised clinical data:
to address important questions related to clinical outcomes in viral hepatitis
to share clinical data to demonstrate its usefulness in clinical research
The database has been fully reviewed by the National Research Ethics Service.
Further Information
| Name | Position | Organisation |
| --- | --- | --- |
| Ellie Barnes | Chief Investigator | Oxford University Hospitals |
| Willian Gelson | Local Investigator | Cambridge University Hospitals |
| Kosh Agarwal | Local Investigator | Guy's and St Thomas' (London) |
| Graham Cooke | Local Investigator | Imperial College Healthcare |
| Eleni Nastouli | Local Investigator | University College London Hospitals |
| Salim Khakoo | Local Investigator | University Hospital Southampton |
For research queries please contact Professor Ellie Barnes via orh-tr.nihrhic@nhs.net .
Lead centre:
Oxford University Hospitals NHS Foundation Trust