Musculoskeletal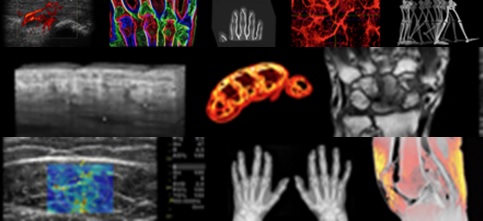 The theme aims to investigate ways to improve the outcome of musculoskeletal (MSK) conditions.
MSK conditions comprise immune mediated inflammatory diseases affecting the joints and the connective tissues (IMIDs), as well as the most common condition of adulthood, osteoarthritis (OA).
While IMIDs and OA are very different in nature, the common outcome when progressive and untreated is pain and loss of joint function, which can result in poor mobility and inability to work. MSK conditions are the leading cause of disability in UK and a major cost to society. Research into early detection and prevention of damage can have a tremendous impact on the health of the nation and the productivity of our society.
This theme is currently being established and it proposes to collect anonymised clinical information on patients affected by MSK conditions from some of the UK's major MSK centres, including Leeds, Manchester, Nottingham, Birmingham, Newcastle, Oxford and Bristol. The data collected within the NHS hospital trusts of these centres will be used to measure the impact of the new diagnostic and therapeutic interventions funded by NIHR on the real life outcome of patients with MSK conditions.
Further Information:
For research queries please contact Dr Francesco Del Galdo via f.delgaldo@leeds.ac.uk
Lead centre:
NIHR Leeds Biomedical Research Centre